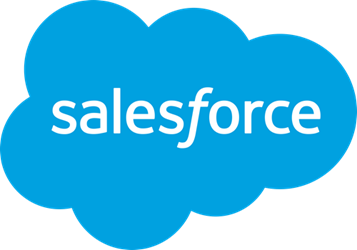 Sales Cloud
Salesforce's Sales Cloud provides users a way to create and track leads, accounts, and opportunities.  With our expertise, we can tailor the sales cloud to fit your company's business model.  This will allow you to close more deals, get more leads, accelerate productivity, and make insightful decisions.
Here are some examples of how NimbusLabs can help:
Account and Contact Management
Opportunity Management
Lead Management
Mobile Use
Sales Forecasting
Reports and Dashboards
Service Cloud
With Salesforce Service Cloud, a company can fully equip their process with service related tools such as the ones listed below.  We here at NimbusLabs have a wide range of experience with Service Cloud and can help your company exceed in servicing your customers.
Case Management

Lightning Service Console: this tool allows the support rep to access their most important records all in one screen.
Email to Case: this feature will automatically convert an email into a case in Salesforce

Knowledge Management

With the right Knowledge Management, the support reps can easily solve cases, reducing case average handle time.

Queue Management

Omni-Channel: Using the Omni-Channel feature from Salesforce will help with efficiency when it comes to accepting cases by the support rep.
Community Cloud
Why is it important to build a community to allow for your customers to self-service?  It takes away the time normally invested by a support representative to help solve a customer's issue.  The features below could vastly help empower a customer:
Case Management: Allow for customers to create and manage their own cases.
Knowledge Management: Allow for customers to solve issues on their own, which leads to higher case deflection.
Marketing Management: Provide a way for customers or resellers to access marketing collateral.
Lead Management: Allow for reseller/partners to create and manage leads.
Keep in mind, a community doesn't always require login!  We can help setup a public knowledge base for anyone to access just by going to the URL.
Salesforce CPQ (Configure Price Quote)
With Salesforce CPQ, the capabilities to create and configure bundles is endless.  The CPQ module gives users the option to create complex or simple product bundles.  Here are some things that some features that makes the CPQ shine:
Guided Selling: The Guided Selling feature helps guide the user on what type of bundle they are trying to choose.  This method will filter down the bundle list depending on what the user chooses
Contracted Pricing: Have a set pricing depending on the customer
Bundle Configurator: Configure bundles to allow for addons, activation fees, optional hardware, etc.
Advanced Approvals: Simultaneous approvals based on complex conditions
Quote Template: Tailor your quote template to your liking and integrate it with DocuSign
NimbusLabs is ready to help you implement or customize your CPQ so your sales representative have everything they need to sell your product!
Check out our blog post to learn more about Salesforce CPQ:
Salesforce Billing
Along with Salesforce CPQ, Salesforce Billing allows companies to push their business processes further by automating the billing of recurring subscriptions from your CPQ bundles.  This helps unit front to back silos or systems that previously handled billing. With one solution, your company can streamline the entire CPQ process all the way from Quote to Cash.  Salesforce Billing can handle things like freemium offers, free trials, setup charges, one-off transactions, discounts, refunds, late fees, and renewals.