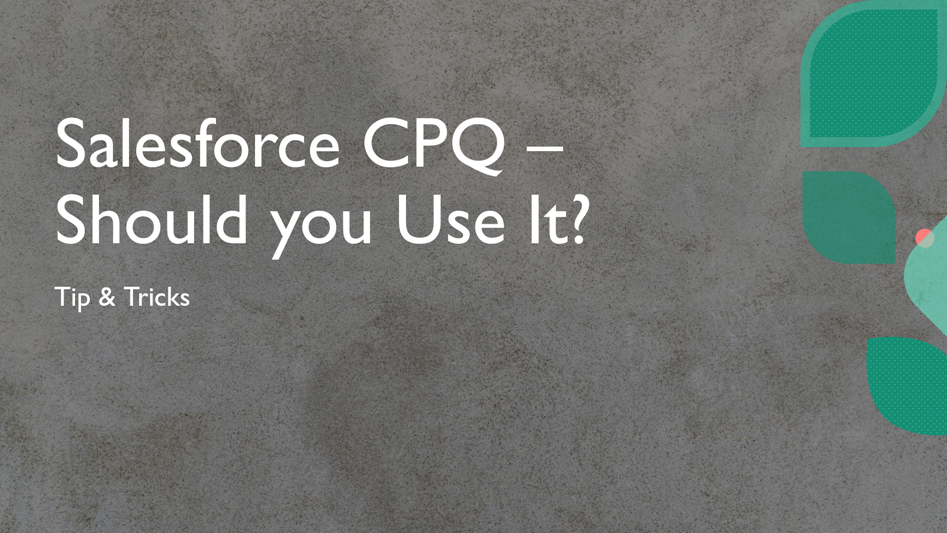 Salesforce CPQ – Should you use it?
Salesforce CPQ Overview
Salesforce CPQ (Configure Price Quote) is a robust module that allows the user to configure bundles to how they see fit.  Since its release a few years ago, a lot of companies have wondered if this module can help enhance the products in their own system.
The short answer?  Yes, but it depends.
There are questions you'll need to ask yourself before diving it the CPQ realm:
What are my products like?  Are they bundled or can they be sold as individual items?
If there are bundles, do you want to give your sales rep the option to configure the bundle?

For example, if we had a bundle called Welcome Basket, should the sales rep have the option to choose what they want in the basket?

To go deeper into this example, what if the sales rep wanted to include a bottle of champagne with the basket?  What if they wanted to waive the delivery fee?

Are there certain conditional discounts the sales rep should be able to apply the bundle?
It is especially powerful for subscription products.  Through one quote, a sales rep could send a quote template to be signed by the customer (via DocuSign), create the contract after it's signed, and automatically create the subscription items…all with one click!
Quote Templates
Do you want your quote to look a certain way before you present it to the customer?  Do you want custom verbiage to show depending on what the customer bought?  This can all be done with the Quote Template functionality that is a part of the Salesforce CPQ module.  This quote template can then be connected to DocuSign and marked to where you want the customer to acknowledge or signed. The Quote Template even has the capability to only show certain line items or grouping as well.
Subscriptions
With Salesforce CPQ creating subscriptions, you can easily track what a customer currently has.  Subscriptions and contracts can also be amended, meaning you can add projects or change their current subscription.  This great for customers who want to purchase a limited amount of products just to try it out and decide to purchase more later.  Amending the contract/subscription will allow all devices sold to be on the same subscription end date.
Asset Tracking
With Salesforce CPQ, asset tracking can be part of the creation when the quote template is signed by the customer and the contract is generated.  Assets are a great way for companies to track their devices that have been sold and may be on a rental type of agreement.  These assets can be exposed on the Salesforce Community as well.
Advanced Approvals
Salesforce CPQ coupled with the Advanced Approvals module is quite powerful.  With advanced approvals, the admin can set up various rules on when to trigger the approval.  When submitted, the approval can be dynamically routed to a person or a group.  The approval also runs through an 'Approval Chain', meaning it requests approval from several people simultaneously.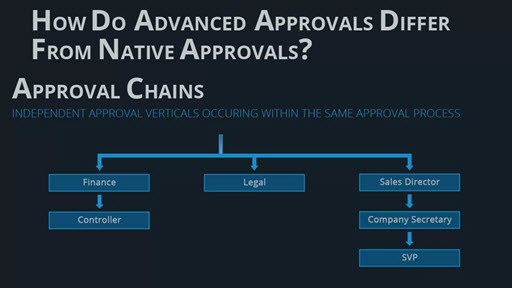 Conclusion
As you can see, the Salesforce CPQ module can enhance your products quite a bit.  It gives the sales rep options to configure bundles and help with the selling process to customers.  Want to give the sales rep options to upsell as part of the bundle?  Done!  These things all increase a company's revenue and satisfaction of the customer since they can now choose what they want.